-We sincerely appreciate everyone's understanding of the supply chain shortages and issues with container ships sitting off-shore! . We along with the factories are doing everything possible to deliver your orders in the fastest time frame possble.
-Rheem water heater policy when customer has ordered the incorrect heater, Rheem will issue a RGA "only" if the water heater's box has not been opened. Rheem requires pictures as proof that box is un-opened.

WaterHeaterStore.co
Quality products with wholesale prices are what you'll find at WaterHeaterStore.co.
Contact Us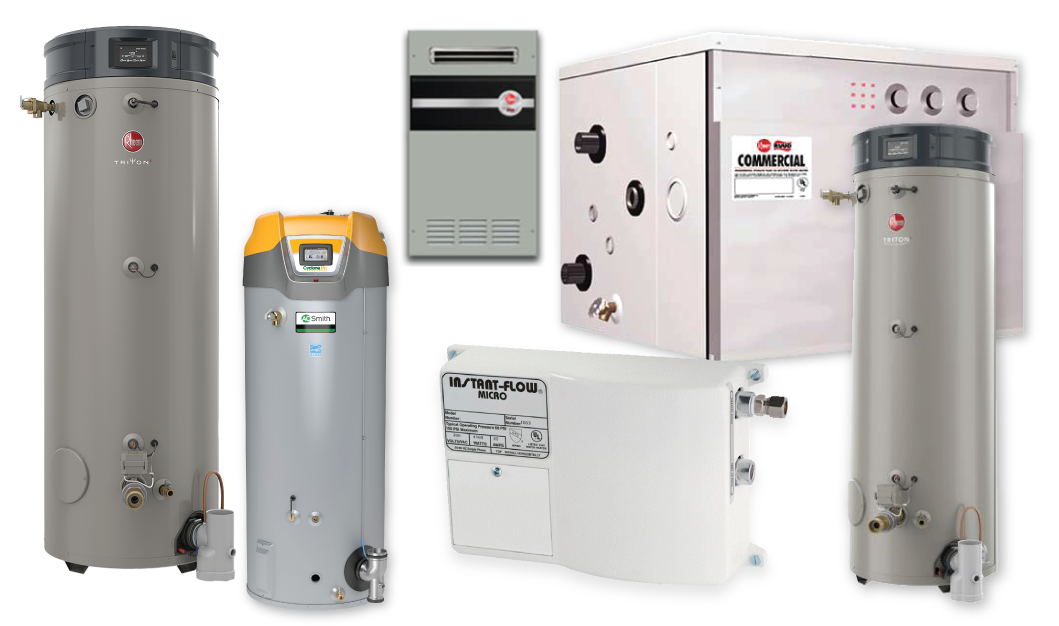 Your Water Heater Resource Center
Our comprehensive online catalog hosts thousands of products in four major categories: Electric water heaters, natural gas water heaters, tankless water heaters, and propane water heaters. Our available brands are some of the best in the country such as A.O. Smith, Rheem, and Chronomite. We offer a variety of energy efficient water heaters that assist you in becoming more "green" and sustainable.
So no matter if you need one replacement water heater or need to order 100 water heaters to keep in stock or for a large project, WaterHeaterStore.co is the site for you.